Nunavut is one of the largest territories of Canada, as well as the territory that stretches the furthest north. The lower temperatures and high snowfall rate make it the perfect location for anyone who wants to cozy up indoors or enjoy a brisk day outside, admiring the breathtaking scenery. 
What better way to enhance both of those experiences in Nunavut's white snowy landscape than with some green?
But even though cannabis consumption is accepted and common in Canada, anyone in Nunavut can attest to the difficulty of braving the weather to find some locally. Buying cannabis online in Nunavut is a popular option for anyone trying to stay warm and snuggly in the wintry territory. It's also a solution for anyone who doesn't live close to a physical cannabis dispensary in Nunavut to stay stocked up in case of an emergency snow day. 
But where should you start shopping for the greatest ganja products the territory offers? Here's what you need to know to order Nunavut Cannabis confidently.
About Buying Cannabis Products from a Cannabis Store in Nunavut
Even though cannabis is legal in Canada, there are still restrictions on things like cannabis possession, how you grow cannabis, minimum age, medical purposes and recreational use. 
For instance, Nunavut marijuana laws allow adults to consume cannabis products in private residences and some select public spaces. Shoppers need to be 19 or older to buy or possess cannabis in Nunavut, and you can buy it from a physical store or online up to a maximum of 30g. 
The Nunavut Liquor and Cannabis Commission deals with all cannabis distribution and sales in the territory. They are controlled by the Nunavut Government, and all products need to be purchased from an agent licensed to sell cannabis.
Your average Nunavut weed dispensary carries various products, including cannabis flowers, CBD oil, edibles, tinctures, concentrates, vaporizers, and topicals. Because cannabis is used recreationally and medically in Nunavut, most retailers have a wide array of strains to suit different needs or desired effects. 
If you're concerned about local rules or regulations for consuming or possessing weed in Nunavut, check out specific government stipulations for more clarification on recreational marijuana law.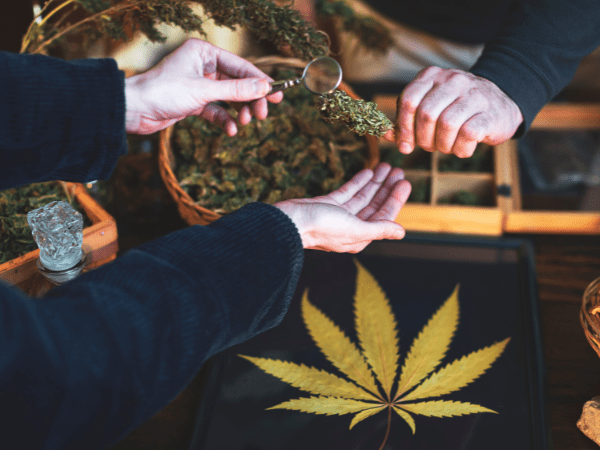 Daily Edibles
With a name that's only mildly misleading, Daily Edibles not only offers a fantastic selection of edibles like gummies, but they also offer CBD and flowers for the discerning cannabis connoisseur – and some magic mushrooms to give some variety.
This Nunavut marijuana dispensary is broken down into categories, including territories where you can select Nunavut when shopping. They also highlight some of their best sellers to give you an idea of what other people are buying the most of if you're looking for recommendations. You can even shop by brand if you have a specific cannabis company you enjoy or want to support.
The territory's page on  Daily Edibles offers some additional information on how to purchase weed in Nunavut. And for anyone who wants to understand the products better before they buy, they have a whole portion of the website dedicated to cannabis education so you can make your selection confidently. 
Best of all, they showcase deals and clearance sections so you can snag some green without spending too much of your green. 
Daily Edibles doesn't offer Nunavut services yet, but we are in the process of setting up our mail-order capabilities and will be expanding our services Canadawide in the near future.
Bulk Weed
Bulk Weed offers Nunavut residents an insane selection of products at the lowest prices in Canada. Pre-rolls, seeds, capsules, oils, flowers, cartridges, and chocolates are a weed enthusiast's paradise. 
The products are marked with their CBD and THC concentrations, so it's easy to find a formulation that works for you. You can use standard filters to help you search, like plant type or brand. Or you can get even more detailed and search by terpography (or the terpenes found in the cannabis product) and even time of day.
Like Daily Edibles, the Green Ace is a Nunavut weed shop with excellent cannabis resources. Packed with educational videos, information about legalization, how-to guides, and an FAQ, Green Ace has you covered if you want to learn more information about how weed is handled in Nunavut. Buy weed online in Nunavut with confidence at the Green Ace marijuana dispensary.
Weed List
This unique site allows you to mix and match your marijuana flowers or concentrates and buy flowers in bulk for cannabis delivery in Nunavut. Their concentrates break down into specific categories so you can search for hash, kief, live resin, and more. They also boast incredible edible options, including variety packs for those who like to keep their palates engaged.
The mouth-watering selection of edibles, high-quality flowers, and other great products make Weedlist a fantastic choice for anyone in Nunavut looking for cannabis with a more creative approach. 
Weed List showcases some special offers like bundles, products that come with free gifts, top sellers, and value picks. And if you're looking for the most niche or unique products, Weedlist has some excellent picks, like fruit-flavoured syrups infused with THC or THC chocolate chip cookie bars.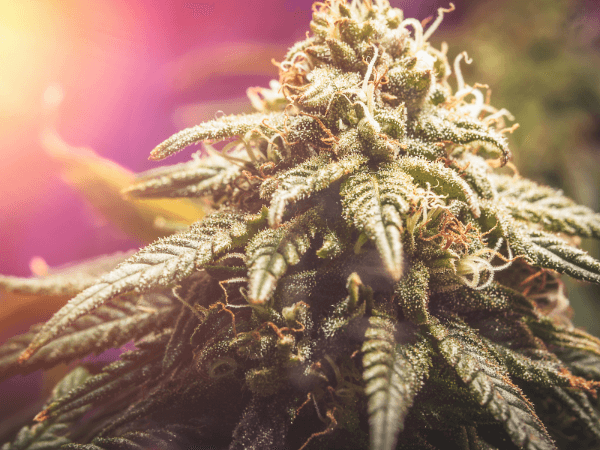 Good Legal Cannabis in Nunavut is a Click Away
If you're having a tough time finding a weed dispensary in Nunavut, try one of these reputable retailers and have it delivered straight to your door. When you use weed delivery in Nunavut, you can skip the long trip to the dispensary and keep playing in the snow – or staying glued to the couch; there's undoubtedly no judgment here.
References
Bulk Weed. (2022, December 6). Buy Weed Online in Nunavut From the Top Mail-Order Cannabis Dispensary in Nunavut, Canada. Available at: https://bulkweed.co/service-areas/nunavut-cannabis/
Government of Canada. A FRAMEWORK FOR THE LEGALIZATION AND REGULATION OF CANNABIS IN CANADA. Available at: https://www.canada.ca/content/dam/hc-sc/healthy-canadians/migration/task-force-marijuana-groupe-etude/framework-cadre/alt/framework-cadre-eng.pdf
Holland, K. (2020, July 20). CBD vs. THC: What's the Difference? Healthline. Available at: https://www.healthline.com/health/cbd-vs-thc
Get Kush. (2022, September 7). Best Online Dispensary in Nunavut Canada | Buy Weed Online in Nunavut. Available at: https://getkush.cc/online-dispensary-nunavut/
Weed List. (2022, September 7). Buy Weed Online in Canada. Available at: https://weedlist.org/