Local Same-Day Weed Delivery in Surrey, BC
Weed delivery in Surrey, BC, is one of the best things to come out of Canada's marijuana legalization. Weed delivery services are simple, easy, and offer the most streamlined shopping experience. Daily Edibles is proud to offer the best selection, quality, and service in town at unbeatable prices. In addition, you can find an up-to-date inventory full of fresh, popular, and lab-rated marijuana goodies whenever you check out our menu. 
When you add guaranteed, same-day weed delivery in Surrey, there's no doubt that Daily Edibles is the best way to source your cannabis. We carry all of today's top products, including weed buds, concentrates, edibles, CBD, shrooms, and more. Browse our weed delivery selection and see for yourself why we're the top same-day delivery in Surrey, BC.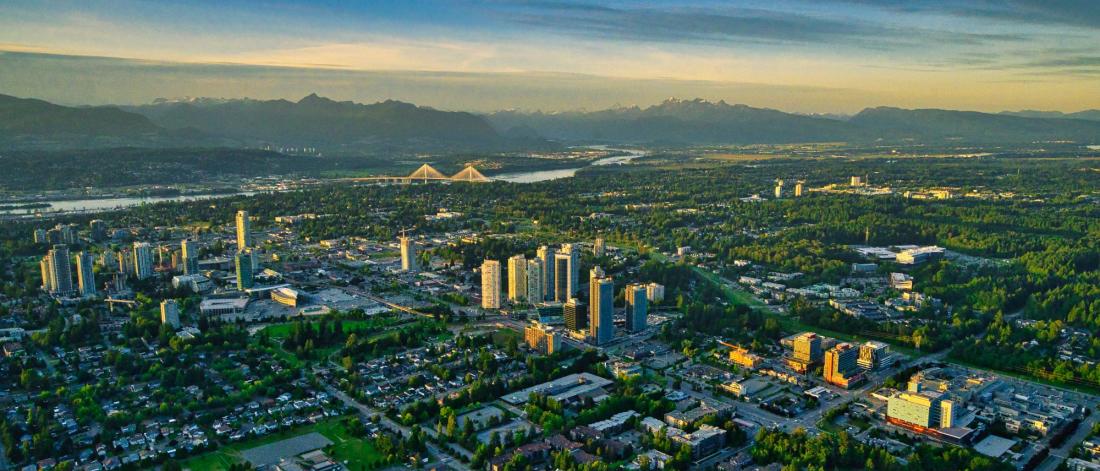 Welcome to Surrey's Best Weed Delivery Service
Marijuana delivery services are similar to restaurant delivery, but instead of bringing your dinner order, they have weed delivered to your location. As a result, there's no need to make time to get to the cannabis delivery dispensary in person or wait a week for mail-order marijuana. 
Modern weed delivery services are safe, reliable, and generally very different from the black market days before pot was legalized. These days, you can enjoy low prices thanks to reduced overhead costs. Check out Daily Edibles to explore the ultimate convenience with Surrey's same-day delivery.
Daily Edible's Same-Day Cannabis Delivery Menu
Thanks to the creative and vibrant marijuana industry, it's a great time to be a pot lover. Daily Edibles cannabis delivery carries the most popular and premium cannabis products, all offered at competitive prices. You won't find a better selection or lower prices anywhere in Surrey. Explore all the therapeutic benefits of marijuana through delicious, effective, and lab-tested products. Here are details on our most loved and high-quality cannabis products, such as marijuana strains, edibles, CBD, concentrates, vapes, and shrooms.
Huge Selection of Marijuana Flowers
We invite you to start your shopping with our vast selection of weed strains. We carry over 100 of Canada's favourite pot varieties, including Sativa, Indica, and hybrid blends. No matter your budget, we have something for you. So splash out on AAAA pot, or stretch your money with AA budget buds. You can mix and match varieties to explore new cannabis flower strains, plus we offer bulk pricing to help you save if you're stocking up next time you choose a same-day weed delivery service. Smoke weed with confidence with a same-day cannabis delivery.
Highly Potent Cannabis Extracts
THC concentrates are ideal for more experienced users or anyone who desires a significant impact from a small amount of material. Cannabis concentrates are produced by extracting THC from cannabis buds, then using this compound to make powerful products like shatter, budder, hash, terp sauce, cannabis oil, or distillate. Concentrates and extracts are some of the most potent pot products available, so we advise you to ease into this category. In addition, you can explore our full menu to see all the top-rated weed extracts in Surrey.
Top Brand-Name Weed Edibles
Weed edibles are exploding in popularity. Since edibles include any food or beverage that's been laced with potent THC, it's no wonder so many people love these tasty treats. Edibles create different effects from other methods of using weed. They can take a while to kick in and deliver more powerful, longer-lasting high smoking or vaping. Add delicious THC brownies, cookies, gummies, teas, or chocolates to your next same-day weed delivery in Surrey.
Premium-Grade THC Vapes
Weed vapes are another modern style of using weed. Vapes are similar to joints in that cannabis is inhaled in each method. However, vapes use a battery, cartridge, and liquid vape juice instead of traditional rolled buds. You can see all the top weed vapes at Daily Edibles weed delivery. 

Pure & Effective CBD Products
CBD products are perfect for people who want all the benefits of pot but want to remain level-headed. CBD products don't contain THC, which means they can't get you high. Instead, CBD helps various issues like anxiety, depression, and inflammation. Explore CBD products such as creams, vapes, oils, capsules, edibles, and isolates.

Psychedelic Magic Mushrooms
You can order magic mushrooms for same-day delivery through Daily Edibles. Shrooms contain psilocybin, a natural compound that's well-known for causing spiritual and hallucinogenic effects. You can open your mind with dried shrooms, fresh mushrooms, capsules, gummies, chocolates, and teas.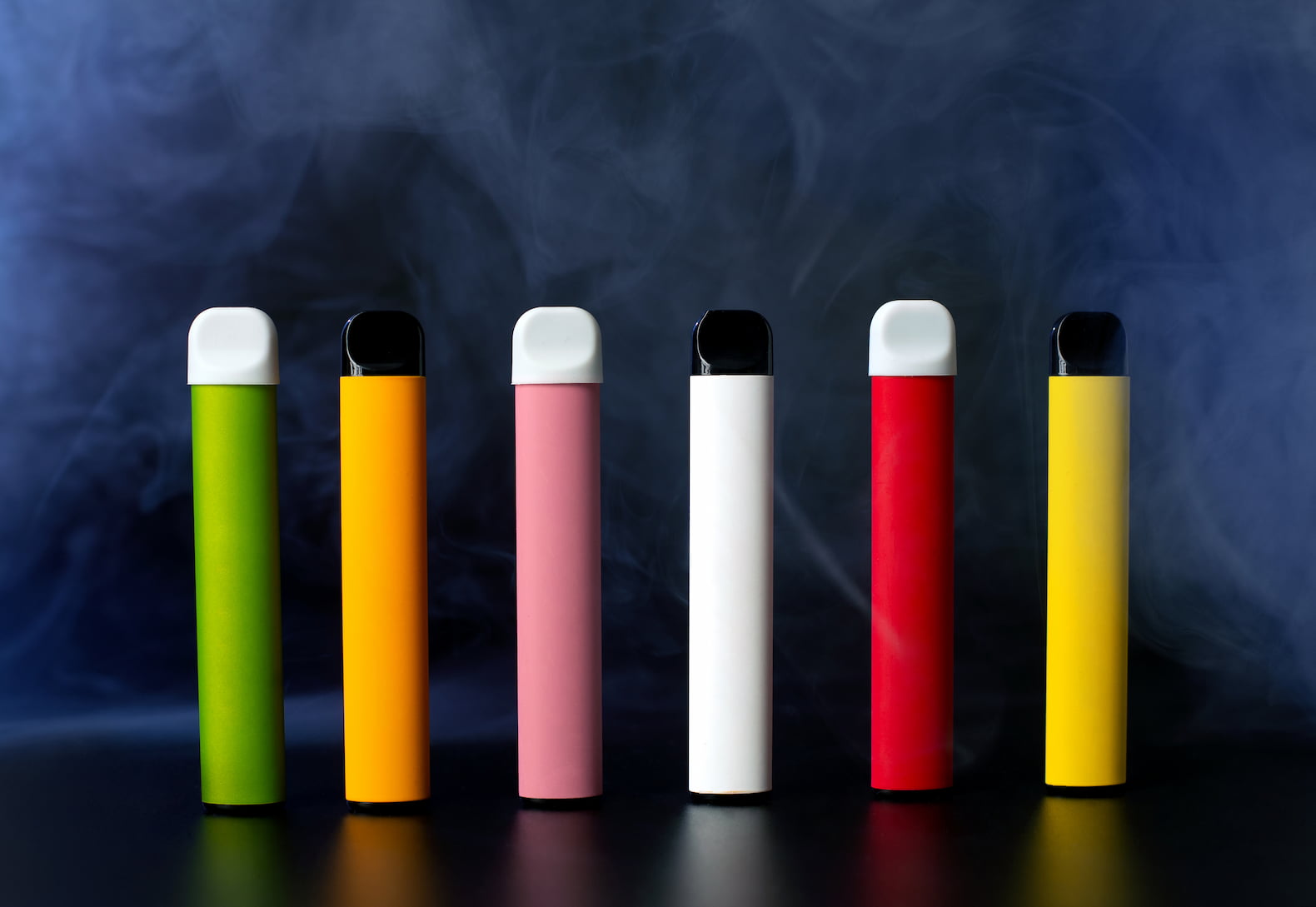 Why Buy Weed in Surrey From Weed Delivery Services?
Cannabis should make your life better, not worse. At Daily Edibles weed delivery, we firmly believe the marijuana shopping experience should be simple, streamlined, and enriching. That's why we've made our ordering process as easy as possible.  Find us featured on reliable review sites like BCWeedDelivery.org.
All you need to do is browse our menu, create a free account, and make an order over the phone or online. Then your part is done. Our delivery couriers will bring your order in a few hours or less. Some cannabis delivery times can be in as little as 30 minutes, depending on the circumstances. Now that's what we call a fantastic weed delivery service.

Reasons to Buy Weed in Surrey from Daily Edibles
Daily Edibles marijuana delivery is honoured to be the highest-rated pot delivery in Surrey. We built our company to serve the local cannabis community by providing every user with the best products at the lowest prices. Our team is passionate about pot, and we love to help you discover your new favourite product. So check our current deals and customer ratings, and join the community.
Some benefits of shopping at Daily Edibles include:
Use coupon code newbuddies20 to get 20% off your first order at Daily Edibles.

Check back often for fantastic weekly promotions at Daily Edibles.

Earn redeemable points with every dollar spent when you sign up for the Daily Edibles Refer a Friend program.

Get free delivery on orders over $100 at Daily Edibles.

Enjoy complimentary gifts with orders over $50 at Daily Edibles.

Order weed online from one of the best weed delivery services
Is Cannabis Legal in Surrey, BC? Smoke Weed Legally
As of October 17, 2018, recreational and medical marijuana was legalized in Canada. On October 17, 2019, cannabis edibles, THC concentrates, and topicals joined the permitted products list. You can find a full breakdown of Canadian weed laws in the Cannabis Act. 
However, each Province and Territory can have a different set of rules and regulations regarding cannabis. Therefore, it is essential to understand the local cannabis laws to stay safe. In addition, you can visit the BC Government's cannabis page for anyone in BC. 

For your convenience, here is an outline of the primary laws relevant to most cannabis users in Surrey. 
Must be 19 years of age to purchase, sell, or consume cannabis

Users can possess up to 30 grams in public.

Smoking weed in any area where smoking tobacco is prohibited is not allowed.

It

'

s illegal to use cannabis on school properties or in vehicles.

Each household can have up to 4 cannabis plants being grown at a time.
Neighbouring Cities We Offer Cannabis Delivery
References
Department of Justice. Cannabis Act  (2018). Available at: https://laws-lois.justice.gc.ca/eng/acts/c-24.5/
Currin, Grant. (2020, September 10). How does cannabis get you high? Live Science. Available At: https://www.livescience.com/how-cannabis-high-works.html
Bridgeman, M. B., Abazia, D. T (2017, March). Medicinal Cannabis: History, Pharmacology, And Implications for the Acute Care Setting. US National Library of Medicine National Institutes of Health. Available at: https://www.ncbi.nlm.nih.gov/pmc/articles/PMC5312634/
BC Weed Delivery. (2022, June 21). Find the best cannabis dispensaries in British Columbia, Canada. Available at: https://bcweeddelivery.org/