Local Same-Day Weed Delivery in Burnaby, BC
There's nothing new about weed delivery in Burnaby, BC. Many modern dispensaries and weed shops offer this service because it's convenient and easy, and people love it. What is new is the level of selection, quality, and service available at the best prices from DailyEdibles.io. We're proud to offer a constantly updated inventory of all the most popular, lab-tested cannabis products on the market today. Combine our selection with reliable, same-day weed delivery in Burnaby, and you get an unbeatable marijuana experience. 
Whether you prefer the best weed flowers, weed concentrates, edibles, magic mushrooms, CBD, or a range of related cannabis products, we're sure to carry your favourite goodies. Check out everything at Daily Edibles to see for yourself why we're the best cannabis delivery in Burnaby, BC.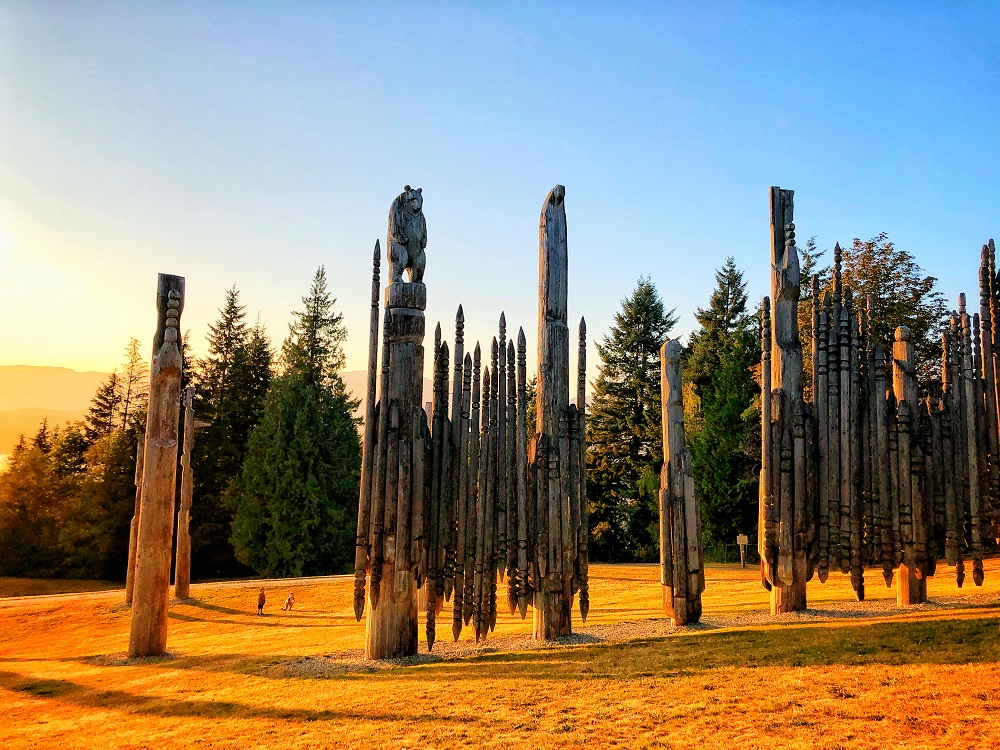 Welcome to Burnaby's Best Weed Delivery Service
Marijuana delivery is a service that brings your cannabis orders directly to you on the day of your purchase. Instead of making the trip to your local dispensary or waiting around for your mail-order weed, cannabis delivery offers a faster experience. In addition, these weed delivery services are much safer and more reliable than the pre-legalization black market. 
Plus, thanks to using an e-commerce model instead of a brick-and-mortar location, Daily Edibles can offer lower prices than you'll find in other shops. So make a secure order online and deliver it directly to your door! There's nothing more convenient than Daily Edibles for same-day weed delivery in Burnaby.

Daily Edible's Same-Day Cannabis Dispensary Delivery Menu
Thanks to marijuana legalization, the cannabis market has exploded with new high-quality products and offerings. Daily Edibles offers the best in quality, selection, and price. There simply isn't a more extensive inventory anywhere in town. When you consider all the therapeutic benefits of marijuana, adding cannabis to your life is a no-brainer. So let's explore more details about our top sellers, including cannabis strains, edibles, concentrates, CBD, vapes, and magic mushrooms.

Huge Selection of Marijuana Flowers
Of course, we offer a vast selection of weed strains. You can shop everything from economic budget buds to top-shelf artisan AAAA flowers at Daily Edibles. Explore more than 100 of Canada's most beloved strains from the Indica, Sativa, and hybrid families. You can mix and match your favourite weed strains to try various cannabis flowers. Plus, we offer bulk pricing to help you get even more for your money.

Highly Potent Cannabis Extracts
THC concentrates are perfect for users who want a more potent product than cannabis buds. Concentrates are made by extracting the THC from marijuana flowers. Once this compound is separated from the rest of the plant material, it can be converted to powerful products such as shatter, hash, budder, cannabis oil, terp sauce, and distillate. Concentrates are some of the purest marijuana products on the market today. Check out our full menu to see all the best cannabis concentrates in Burnaby.
Top Brand-Name Weed Edibles
Weed edibles in Burnaby are some of today's hottest cannabis products. The edibles umbrella includes any food or beverage that's been made better with the addition of THC. Edibles create different effects than smoking, vaping, and other forms of marijuana consumption, so take it slow and easy when you start out. Then, add some cannabis edibles to your next same-day weed delivery in Burnaby. Our favourite cannabis edibles include brownies, cookies, chocolates, gummies, teas, and more.
Premium-Grade THC Vapes
Weed vapes are a modern innovation for consuming THC. Vapes include three main parts: a battery, cartridge, and liquid vape juice. Check out the Daily Edibles vape inventory to see all the best-rated weed vapes in Canada.
Pure & Effective CBD Products
CBD is ideal for users who want the benefits of using cannabis but aren't interested in the psychoactive effects. CBD helps various issues such as pain, anxiety, and poor sleep, but it doesn't make you feel high. We offer a wide range of CBD products like oils, vapes, creams, capsules, edibles, isolates, and more.
Psychedelic Magic Mushrooms
Daily Edibles now offers magic mushrooms for same-day delivery. Shrooms are full of psilocybin, a naturally occurring compound with hallucinogenic effects. You can explore the world of shrooms for yourself with fresh mushrooms, dried shrooms, capsules, gummies, teas, and chocolates.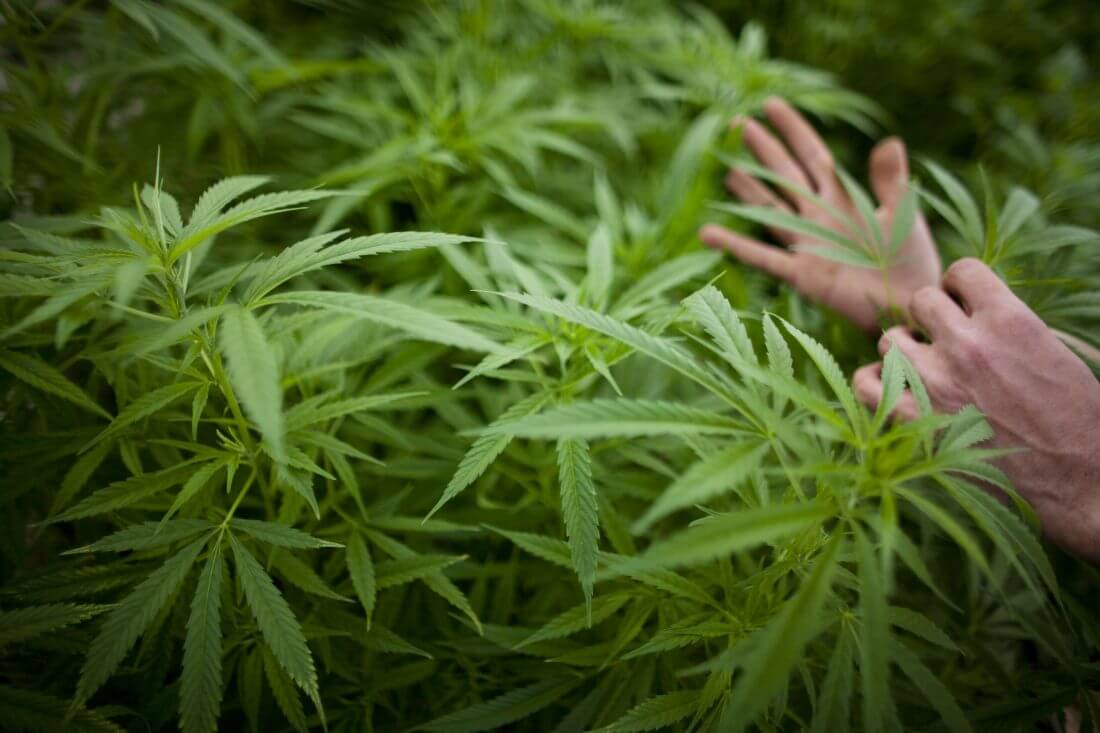 Why Buy Weed in Burnaby For a Same-Day Delivery Service?
You deserve an easy and convenient shopping experience, especially when it comes to sourcing your cannabis. We believe marijuana delivery in Burnaby is simply the best way to do your shopping. There's almost no time or effort involved on your part. Explore our menu, select your favourite goodies, and make an order. You can choose to order online or give us a call to talk to a rep in person. 
After your order goes through, one of our drivers will deliver the goods direct to your door. Orders are delivered in a few hours at most, and depending on the situation, we can deliver some packages in around 30 minutes. So visit our cannabis store and see what so many call us the best cannabis delivery service. 
Reasons to Buy Weed in Burnaby from Daily Edibles
Daily Edibles weed delivery is proud to be the top-rated cannabis delivery service in Burnaby's cannabis community. As a local same-day delivery cannabis dispensary rooted in the marijuana community, we love what we do. We aim to provide the best selection of top-shelf products, always keeping an eye on new trends and brands. Our team wants to help you have the best possible pot experience, and we love recommending new products for you to try. We also offer the best deals to our customers, helping you make the most of your resources. We invite you to check out our user reviews and join the Daily Edibles community if you like what you see.
Daily Edibles offers many benefits, including: 
20% off first orders with code: NEWBUDDIES20

Exciting weekly promotions

Redeemable rewards points

Complimentary gifts with orders over $50

Refer a friend program

Free delivery on orders over $60
Is Cannabis Legal in Burnaby, BC?
As of October 17, 2018, recreational weed and medical marijuana were legalized in Canada. On October 17th the following year, cannabis edibles, THC concentrates, and topicals joined the permitted products list. You can find a full breakdown of Canadian weed laws in the Cannabis Act. 
However, each Province and Territory can have a different set of rules and regulations regarding recreational marijuana and medical marijuana. Therefore, it is essential to understand the local cannabis laws to stay safe. You can visit the BC Government's cannabis page to learn about legal cannabis before buying weed products. 
For your convenience, we have outlined the primary laws relevant to most cannabis users in Burnaby. 
Must be 19 years of age to consume, sell, or buy cannabis

Users can possess up to 30 grams in public.

You cannot smoke cannabis in any area where smoking tobacco is prohibited.

It

'

s illegal to use cannabis on school properties or in vehicles.

Each household can have up to 4 cannabis plants grown at a time.
Neighbouring Cities We Offer Weed Delivery
References
Carter, A. (2020, January 6). What Are the Benefits of Marijuana? Healthline. Available at: https://www.healthline.com/health/medical-marijuana/benefits-of-marijuana
National Center for Complementary Integrative Health. (2019, November). Cannabis (Marijuana) and Cannabinoids: What You Need To Know. Available at: https://www.nccih.nih.gov/health/cannabis-marijuana-and-cannabinoids-what-you-need-to-know
Cain, P. (2019, March 16). 'It's a totally different drug': Why edibles feel different from smoking cannabis. Global News. Available at: https://globalnews.ca/news/5051383/edibles-feel-different/
Kubala, J. (2018, February 26). 7 Benefits and Uses of CBD Oil (Plus Side Effects). Healthline. Available at: https://www.healthline.com/nutrition/cbd-oil-benefits
Drugs.com. (2020). Psilocybin (Magic Mushrooms). Available at: https://www.drugs.com/illicit/psilocybin.html
Department of Justice. Cannabis Act (2018). Available at: https://laws-lois.justice.gc.ca/eng/acts/c-24.5/
Government of British Columbia. (2019, December 13). Cannabis. Available at: https://cannabis.gov.bc.ca/
BC Weed Delivery. (2022, June 21). Find the best cannabis dispensaries in British Columbia, Canada. Available at: https://bcweeddelivery.org/