If you're familiar with CBD products, you've probably heard of or tried oils, capsules, or gummies. But what are CBD topicals, creams, balms and lotions? Within the past few years, CBD creams, lotions, and other topical treatments have been making a splash in the CBD market. The salves are usually half CBD oil and half water and are used to ease symptoms of certain skin conditions or penetrate muscle tissue to promote relaxation. When CBD is coupled with moisturizing products, it's a perfect match for someone looking for localized relief with the added bonus of healthier skin.
The explosion of interest in CBD products has led to a dizzying number of available topicals. So, where should you start? Daily Edibles have put together a guide for anyone curious about CBD topical products and wants to know more about how they could fit into their health and beauty regimen.
A Refresher on CBD and the Body
Cannabinoids are molecules that react to a system in your body called the endocannabinoid (ECS) system. Cannabidiol (CBD) is a prevalent non-psychoactive cannabinoid, meaning it doesn't produce any "high" that's typically associated with another chemical called THC. 
The ECS system has receptors throughout your body, including your skin. CBD isolate is extracted from hemp plants to make CBD products, including creams and lotions. After the popularity and success of using CBD as an ingestible, it only made sense that products that reacted with the skin receptors began to emerge. 
What Are CBD Topicals, Creams, Balms, and Lotions?
A CBD topical creams are any product that you use on your skin that contains CBD. A wide range of products is available – you can purchase anything from CBD lotion, to lip balm, to pain-relieving salves. Some topicals are designed more for beauty and relaxation, while others are more about relief and recovery. The cream itself will have moisturizing and revitalizing properties. Still, it could offer some pain relief and inflammation management, making it an excellent option for anyone managing chronic pain or a skin disorder.
Personal preference will be a significant factor in which topical is right for you. You'll have to balance the formula's effectiveness, your skin type, and how you plan to use the product. For example, many creams are thick and designed for dry skin, while salves don't contain water – only oil. Just like with any topical product, ingredients like chemicals, essential oils, and other additives will be something you'll want to consider.
How to Use CBD Topicals
Topical CBD products are used for both the surface of the skin and below. Because CBD reacts with the endocannabinoid receptors in your skin, it can find its way down through the layers of your skin. Since the ECS regulates the body's pleasure and pain sensations, many people use them to help manage pain and inflammation. And the CBD in creams won't reach the bloodstream, so any effects will be centralized wherever the topical is applied.
Using topicals is incredibly simple – find a product you like that agrees with your skin and apply it to any area that may benefit from treatment. The process is exactly like using moisturizing, but finding a proper dosage is not as cut and dry. Check the product to see how much CBD it contains. If you're using it for pain relief, double-check that it has enough CBD to offer any relief rather than be a soothing additive. 
CBD creams with lower concentrations aren't always suitable for those suffering from muscle aches and pain. That said, you should still aim to start with a lower dosage and slowly increase the amount of cream or CBD concentration until you're happy. 
Luckily, there aren't any known side effects from applying CBD topically. However, that doesn't mean the cream will agree with your skin. If you're using the cream to address a skin condition, ensure the product doesn't have possible irritants that could fight against the relief you're looking for.
Who Benefits from Using CBD Cream?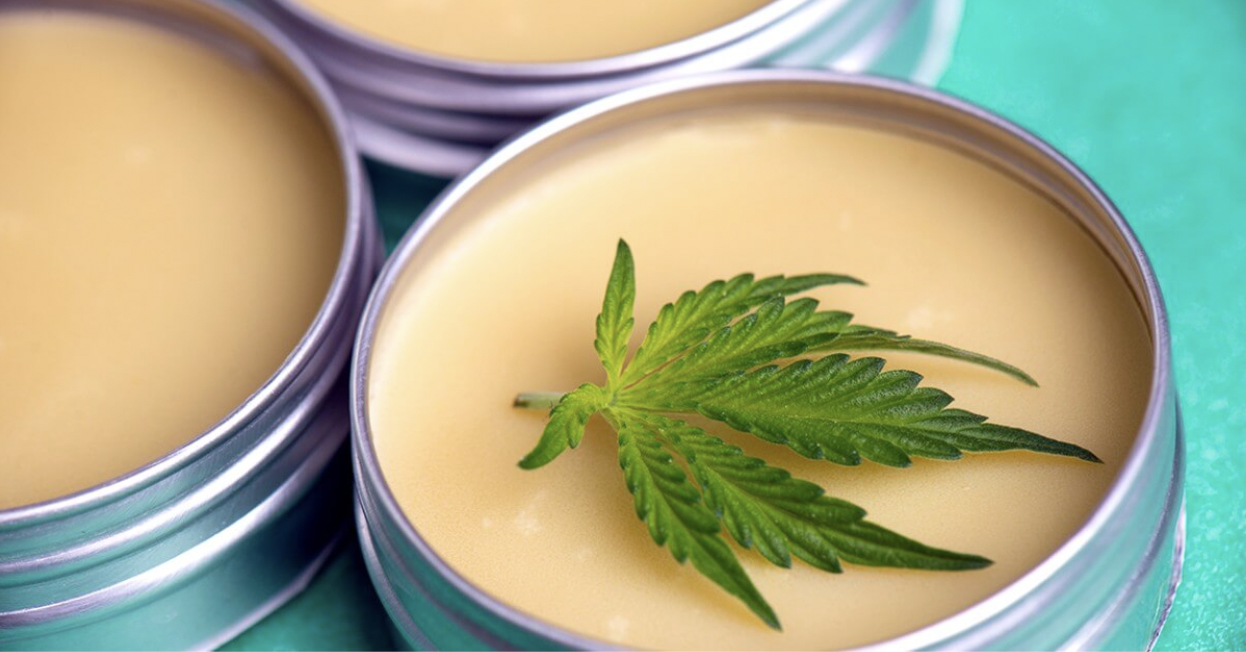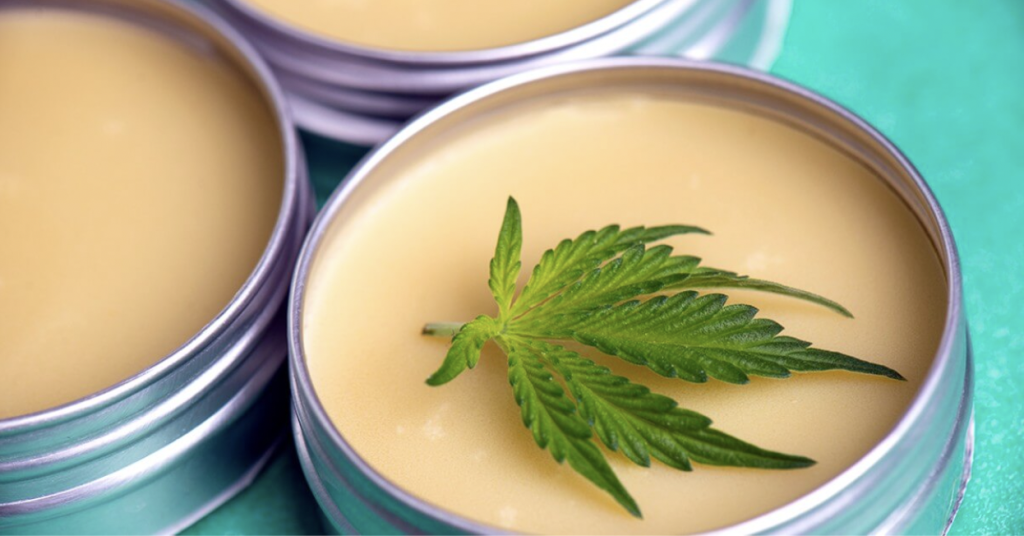 CBD cream is gentle and soothing and doesn't by itself cause any additional skin problems, so creams are generally well-tolerated by most people. CBD cream can be used by anyone dealing with skin conditions or struggling with pain management. It can often be added to a pain relief regimen to help support other topical pain medicines. 
CBD topicals are also becoming more popular among athletes and fitness lovers to help them relax and recover after a gruelling game or workout. A human study in 2019 found that CBD was an effective treatment for specific skin conditions, including psoriasis. And another study in 2017 found that local CBD treatments could also help with joint inflammation and reduce pain associated with arthritis.
Where You Can Buy CBD Skin Products
CBD skincare products are all the rage right now, so you won't have a hard time finding them. Everyone from big box retailers to online shops to small batch mom-and-pop stores sell CBD topical products. Finding one that agrees with you is another story, and you'll have to test-run some products before you settle on your favourite. 
But not all CBD creams are created equal. Some topicals are marketed to help reduce the redness from acne, while others claim they can help with itching or eczema. It's good to do your research on the product and the ingredients they use. The market is sadly saturated with topicals that aren't being fully honest with consumers. So more than anything, always buy CBD creams from a reputable company that tests their products.  
The Final Word on CBD Lotions
With so many wonderful options, there's bound to be the perfect CBD topical out there waiting for you. We hope we answered your question on what Are CBD Topicals, Creams, Balms, and Lotions. DailyEdibles.io is a fantastic place to start browsing. Whether you're searching for a face mask for a night of self-care or a roll-on to use on aching muscles, you'll find one with CBD relief. 
It's a fantastic, natural way to give extra attention to your skin. And many quality products play nicely with other creams and topicals so that you can include your favourite CBD skin care products into your self-care regime. Buy CBD online in Canada today and start reaping the benefits of this incredible cannabinoid! If you find that CBD topicals aren't for you, Weed List has got you covered in all things marijuana. We have a selection of cannabis and CBD products from top brands like Happy High, Faded, UNO CBD, and more!
References
Davenport, S. (2021, March 31). CBD Skin Cream: How to Use and Best Options. Available at: https://www.medicalnewstoday.com/articles/cbd-skin-cream#_noHeaderPrefixedContent
Firestone, G. (2022, August 3). What is CBD Cream? Your Beginner's Guide to CBD Topical Products. Available at: https://www.cbdmd.com/blog/post/what-is-cbd-cream-a-beginners-guide-to-cbd-topicals
Health.com Editorial Team. (2019, December 12). Every Question You Have About CBD Answered. Health.com. Available at: https://www.health.com/condition/chronic-pain/what-is-cbd
Kleinman, K. (2021) Cannabidiol. ScienceDirect. Available at: https://www.sciencedirect.com/topics/neuroscience/cannabidiol
Mouslech, Z. (2009). Endocannabinoid system: An overview of its potential in current medical practice. National Library of Medicine National Center for Biotechnology Information. Available at: Available At: https://pubmed.ncbi.nlm.nih.gov/19675519/
Phipott H et al. (2017, December). Attenuation of early phase inflammation by cannabidiol prevents pain and nerve damage in rat osteoarthritis. Available at: https://pubmed.ncbi.nlm.nih.gov/28885454/
Palmieri B et al. (2019, March). A therapeutic effect of cbd-enriched ointment in inflammatory skin diseases and cutaneous scars
https://pubmed.ncbi.nlm.nih.gov/30993303/
Weed List. (2022, October 17). Buy Weed Online in Canada. Available at: https://weedlist.org/
WeedSmart. (2022, October 17). Canada's Best Marijuana Dispensary | Online Dispensary Canada. Available at: https://weedsmart.cc/