Even before the legalization of weed, standard measures existed between growers, distributors, and consumers. These measures range from single doses, multiple doses packaging, and producers' standard package for distribution.
Currently, you can buy legally safe cannabis in Canada in proportional packages in grams.
How Much is 1 Gram of Weed?
A gram of weed is the smallest standardized amount of marijuana you can purchase, often known as a dime bag. One can divide one gram of weed between making two joints, but you can make a single roll depending on your experience and the potency level of the strain. 
You can get a medium or large-sized bud or two smaller cannabis flower buds of 1 gram (g).
1 g of weed costs between $8.12 – $12.34 depending on factors such as quality, source (Daily Edibles), and strain.
How Much are 2 Grams of Weed?
A package of 2 grams of weed, commonly referred to as a dub, may look like a dime bag. However, the industry standards set them apart. Two grams of weed is not hefty; roughly, they equal two nuggets of marijuana. You can make several blunts or roll up to five medium joints.
On average, 2 grams of weed will cost between $15 – $25.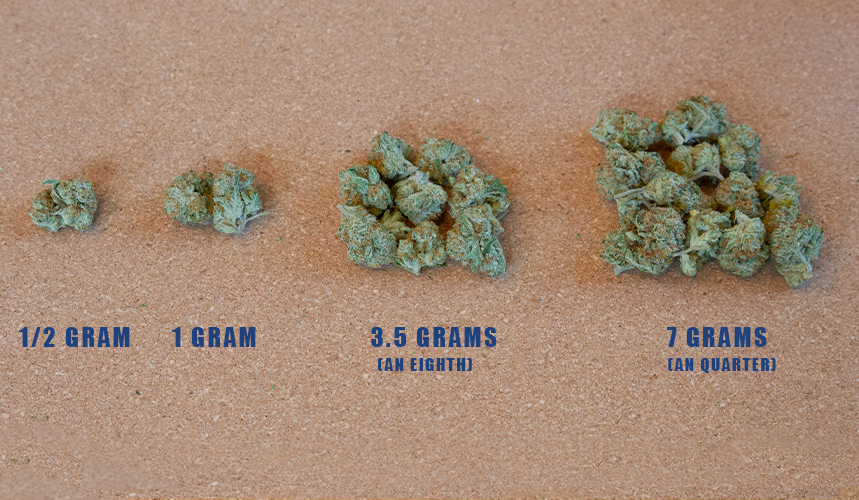 How Much are 3 Grams of Weed?
The quantity is slightly lower than the normal eighth or half-quarter of an ounce, which should be 3.5 g of weed by conversion. So, consider the prices to bang more on your money when you buy weed online in Canada.
Weed 3 grams can roll up three blunts, four standard joints, or six half-gram joints. 
You can buy 3 grams of weed starting from $25. Some strains may have a high of $60.
How Much are 4 Grams of Weed?
If your online dispensary in Canada is offering to sell only in grams and has a 4 grams weed package, you will be getting more than half a quarter. The 4-gram weed package will give you double what a two-gram package offers. So you will comfortably make eight half-gram joints.
Note both the 3 grams and 4 grams weed packages may look like a slice because the two quantities are almost equal to an eighth of cannabis. Four-gram weed packages are sellers' deals of an eighth at the same price of $30 – $65. 
How Much are 5 Grams of Weed?
Most LPs in Canada sell marijuana in packages of 5 grams of weed or 10 grams of weed. A 5-gram weed package roughly equals an egg size and translates to 0.1763 ounces. The amount is enough for self-medication running a few weeks, and depending on their sizes, you can make 4 -5 blunts or 5 – 10 joints out of 5 grams of weed.
Five grams of weed ideally is a promotional offer of extra cannabis on the price of an eighth, which costs $25 – $65.
A patient can buy a jar of 10 grams of weed to consume over the weeks. The amount can make a bunch of joints, but it can be too much for a group to finish in a single sitting.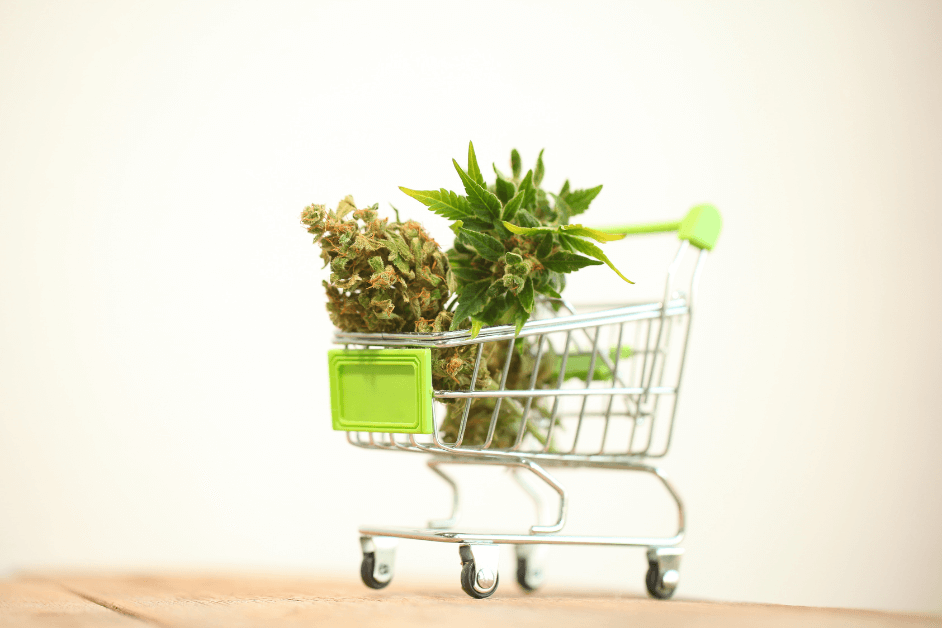 How Much Weed Can You Have In Public?
Canada's cannabis law restricts the amount of weed you can have in person within public places. For example, you can only have a maximum of 30 grams of dried weed (equivalent to one ounce) in public at any given time.
A gram of dried cannabis is equivalent to other products in the following scales:
Fresh cannabis – 5 grams

Weed edible products – 15 grams

Liquid products – 70 grams

Concentrates (liquid or solid) – 0.25 grams
References
Leafy (2022, July 12). What does cannabis look like? A visual guide to cannabis quantities & measurements. Available at: https://www.leafly.com/news/cannabis-101/visual-guide-to-cannabis-quantities
Daily Marijuana. (2022, December 3). Buy Weed Online in Canada. Available at: https://dailymarijuana.io/shop/weed-online/ 
Helena, M. (2019, March 25) Cannabis measurements explained: Juggling grams, ounces and pounds. Regina Leader-Post. Available at: https://leaderpost.com/cannabis-health/cannabis-measurements-explained-juggling-grams-ounces-and-pounds
Highest Farmacy. (2022, December 3). Get Timely and Reliable Same-Day Weed Delivery in Mississauga and Surrounding Cities. Available at: https://highestfarmacy.com/weed-delivery-mississauga/ 
WDV Mail Order Marijuana. (2022, December 3). Buy Weed Online From the Best Online Dispensary in Canada. Available at: https://mail.weeddeliveryvancouver.io/
Government of Ontario (2019, March 05). Cannabis laws. Learn about Ontario's rules to keep people safe when buying and consuming recreational cannabis. Available at: https://www.ontario.ca/page/cannabis-laws